This really is the best oatmeal recipe. Ever. Seriously. There isn't any butterscotch, butter (or scotch, for that matter!) but you'd swear it is sinfully delicious because of how creamy, smooth, and rich butterscotch-ity it tastes.
This has been my go-to breakfast for about 6 weeks now because of how hearty, delicious, and QUICK it is to make. To save even more time, what I usually do is make a double batch for us at the start of the week and then store it in the fridge to heat up as needed. An extra splash of milk when reheating brings it right back to life and it is just pure heaven. I've also mixed things up by adding various toppings like dried fruit, sautéed apples, cinnamon, bananas, and chocolate chips. I hope you enjoy!
Best Ever Butterscotch Oatmeal
Serves 6
Ingredients:
Directions:
1. In a medium-sized pot over medium heat, whisk together the milk, egg, and brown sugar, stirring constantly to avoid the egg from curdling. Whisk for several minutes until the mixture is frothy.
2. Add the oats and stir until thickened, a few minutes.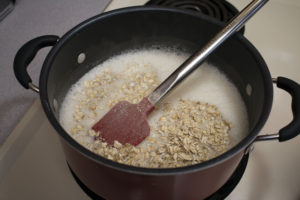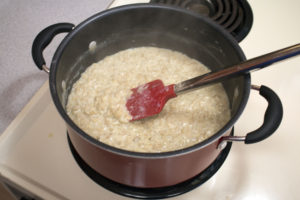 3. Remove from heat and serve!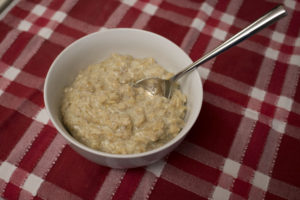 This recipe is adapted from an AllRecipes post.