On a recent drug store visit, I was quickly sidetracked by the adorable Easter section. Pastel, glitter, and cute bunnies had completely taken over aisle three! Inspired by the sweeties, I thought up a fun treat to make for the kiddos, an Easter or Spring party, or just because!
The idea for this recipe is super simple–make a batch of Rice Krispies Treats, line them into a cupcake tin to create the nests. Sprinkle with coconut dyed with green food coloring for the grass, hide a few candy eggs in the nests, and top with a Peep.
Step-by-step directions are below!
Rainbow Easter Egg Nests – Makes 24 Nests
Ingredients:
For the Rice Krispies Treats Nests
6 cups Rice Krispies cereal
3 tablespoons butter
1 package (10 oz., about 40) marshmallows OR 4 cups mini marshmallows
For the "grass" filling:
2 cups of coconut
green food coloring
Candy decorations:
(2) 4 ounce packages of Whoppers mini Robin Eggs (or your favorite egg-shaped candy)
(3) packages of Easter peeps
Directions:
To make nests:
1. In large saucepan melt butter over low heat. Add marshmallows and stir until completely melted then remove from heat.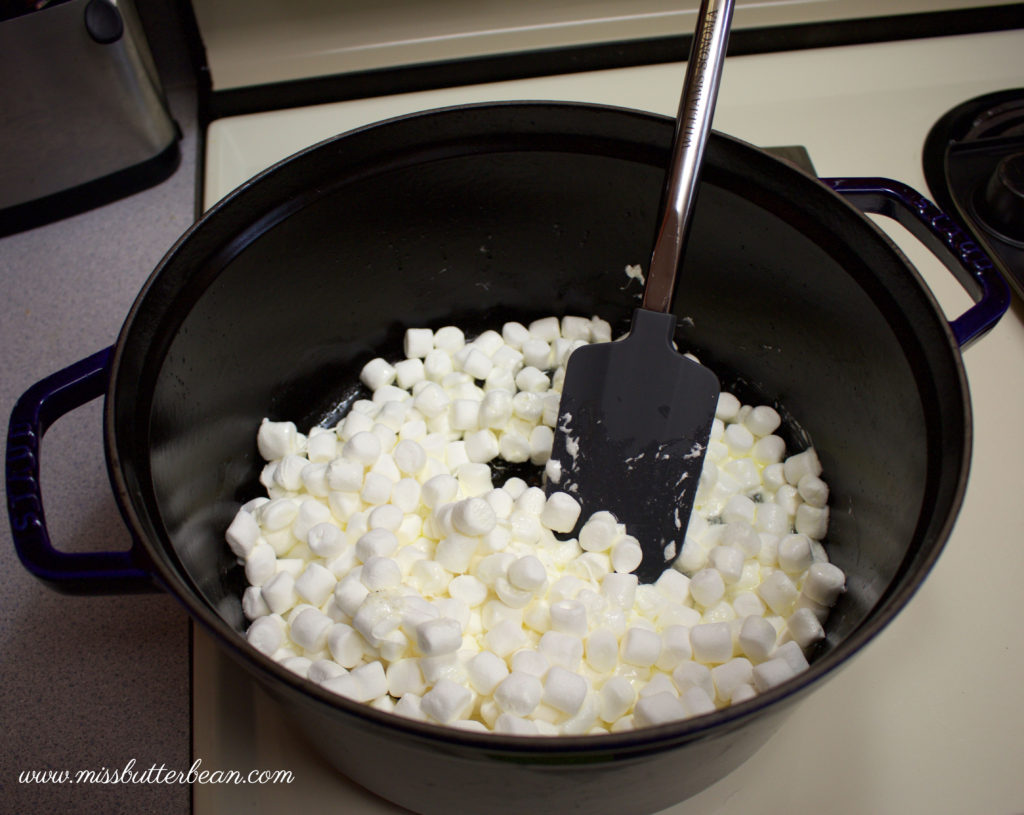 2. Add Rice Krispies cereal and stir until well coated.
3. Working quickly and being careful not to handle while it's too hot, Use buttered hands or wax paper to evenly press approximately 1/2-2/3 cup of mixture into two buttered muffin pans. Cool.
4. Pop the nests out of the muffin pans and line on a cookie rack.
To make coconut "grass":
1. Place coconut in a bowl, add a few drops of green food coloring, and stir with a fork until incorporated and mixture looks like grass.
Decorate!
Sprinkle a tablespoon of the coconut "grass" in the nest, hide a few eggs on top, and nestle an Easter peep on top. You'll have plenty of extra grass so use it to decorate your display!