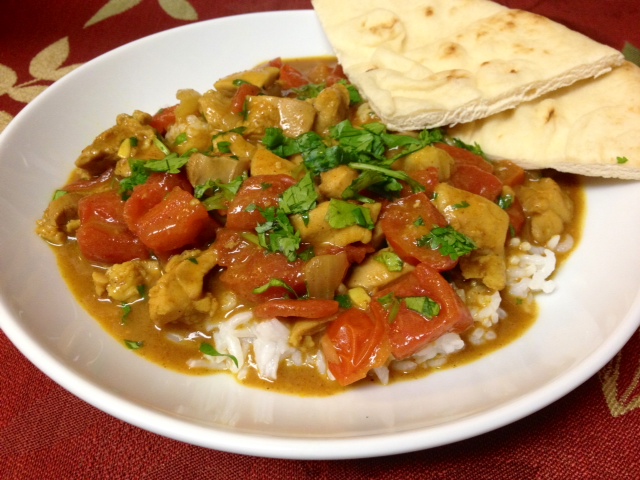 I love Indian cuisine with it's complexities of flavors and perfect harmony of ingredients. That's why I was ecstatic when a friend gave me this amazing recipe a few years back, which I consider a phenomenal chicken curry which hits all of the right notes. It also happens to be ridiculously simple and quick recipe to whip up so I frequently make it for busy weekday dinners. This is also a versatile dish so I like to mix it up sometimes by adding in veggies like carrots, potatoes, eggplant, peas, etc.
Coconut Chicken Curry
Makes 6 servings
3 Tablespoons butter
3 garlic cloves, minced
1 teaspoon red chili powder or cayenne pepper
1 1/2 tablespoons ground cumin
1 tablespoon curry
1 tablespoon paprika
1 teaspoon salt
2 tablespoons sugar
1 small onion, chopped

1 (12.5 ounce) can coconut milk *You can use light coconut milk but I don't recommend unsweetened coconut milk

2 pounds of boneless skinless chicken thighs, cut into small bite-size pieces *I think the thighs have better flavor but you can certainly use breasts if you prefer.
1 (14 ounce) can of diced tomatoes, drained

1/4 cup fresh cilantro, chopped *I love cilantro so usually add more but you can adjust the amount to suit your taste.

Cooked basmati or jasmine rice to serve with the coconut chicken curry
Directions:
1. In a large skillet or medium soup pot, over medium heat, melt the butter and sauté garlic.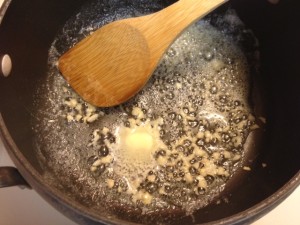 Add the spices and salt and sauté for a few minutes, stirring constantly.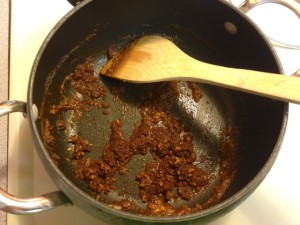 Add the sugar and onions and sauté for several minutes.
2. Add the coconut milk and chicken and bring to a boil and then reduce heat to medium.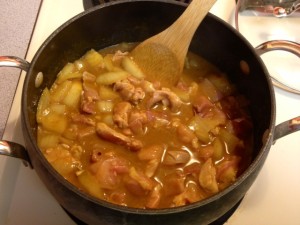 Simmer until chicken is cooked all the way through, approximately 10-15 minutes.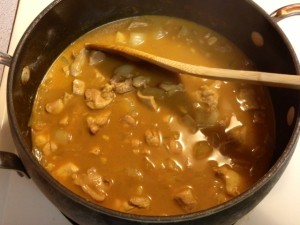 3. Once chicken is cooked all the way through, add the tomatoes and chopped cilantro.
Serve in bowls over rice and enjoy.