If you like chewy oatmeal cookies then you'll love this recipe which incorporates dark chocolate chips, dried cherries, and walnuts. The flavors work really well together and make for a very tasty cookie!
Dark Chocolate Cherry Oatmeal Cookies
Makes 2 dozen cookies
Ingredients:
1/2 cup butter, softened
1/4 cup white sugar
1/2 cup packed dark brown sugar
1 eggs
2 teaspoons vanilla extract
2/3 cup all-purpose flour
1/2 teaspoon baking soda
1/2 teaspoon salt
1 & 2/3 cups quick-cooking oats
3/4 cup chopped walnuts
1/2 cup dark chocolate chips
1/2 cup dried cherries
Directions:
Preheat oven to 325°F.
In a medium bowl, cream together the sugars and butter.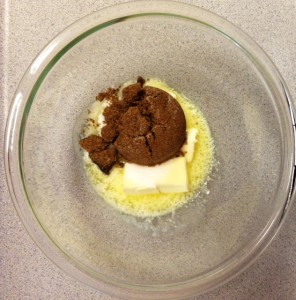 Add egg and vanilla and beat. Whisk in flour, baking soda, and salt and beat until well blended.
Stir in the oats, walnuts, chocolate chips and cherries.
Using a cookie scoop or a large spoon, scoop spoonfuls of cookie dough onto a greased cookie sheet.
Bake for 13 minutes or until cookies are chewy in the center and crispy on the edges.
Note: With any cookie recipe, I strongly recommend you bake one cookie all by itself to test out the exact baking time for your oven. It's a lot better to pitch one burnt cookie than an entire pan. I've learned this lesson the hard way!