I came up with this recipe when I couldn't decide between making a blueberry pie and a key lime pie. I tend to be more partial to blueberry but my boyfriend is smitten by all things key lime. So I resolved that inner conflict by inventing one that marries the two favorites. The result was amazing and I was delighted by the beautiful color (purple is my favorite!).
This recipe is about the easiest and quickest dessert recipes in my inventory but it looks and tastes a lot more involved. I love sneaky recipes like this one! 🙂
While you can certainly use this recipe to fill a large pie shell, there's really fun about presenting each of your guests with their own baby pie. This is also a great recipe for baby showers or other parties; it's a cinch to double and they hold up really well.
Baby Blueberry Key Lime Pies

Makes 12 baby pies or 1 large pie
Ingredients
1 pint fresh blueberries
1 cup key lime juice
1 tablespoon grated lime zest
2 (14 ounce) cans sweetened condensed milk
1/2 cup sour cream
12 miniature graham cracker crusts
Preheat oven to 350°F.
In a small pan over medium high heat, combine blueberries and lime juice and bring to a boil. Reduce and simmer for 2-3 minutes until the blueberries start to soften.
Remove from heat and cool in the refrigerator.
In a medium bowl, mix together the lime zest, sweetened condensed milk, and sour cream.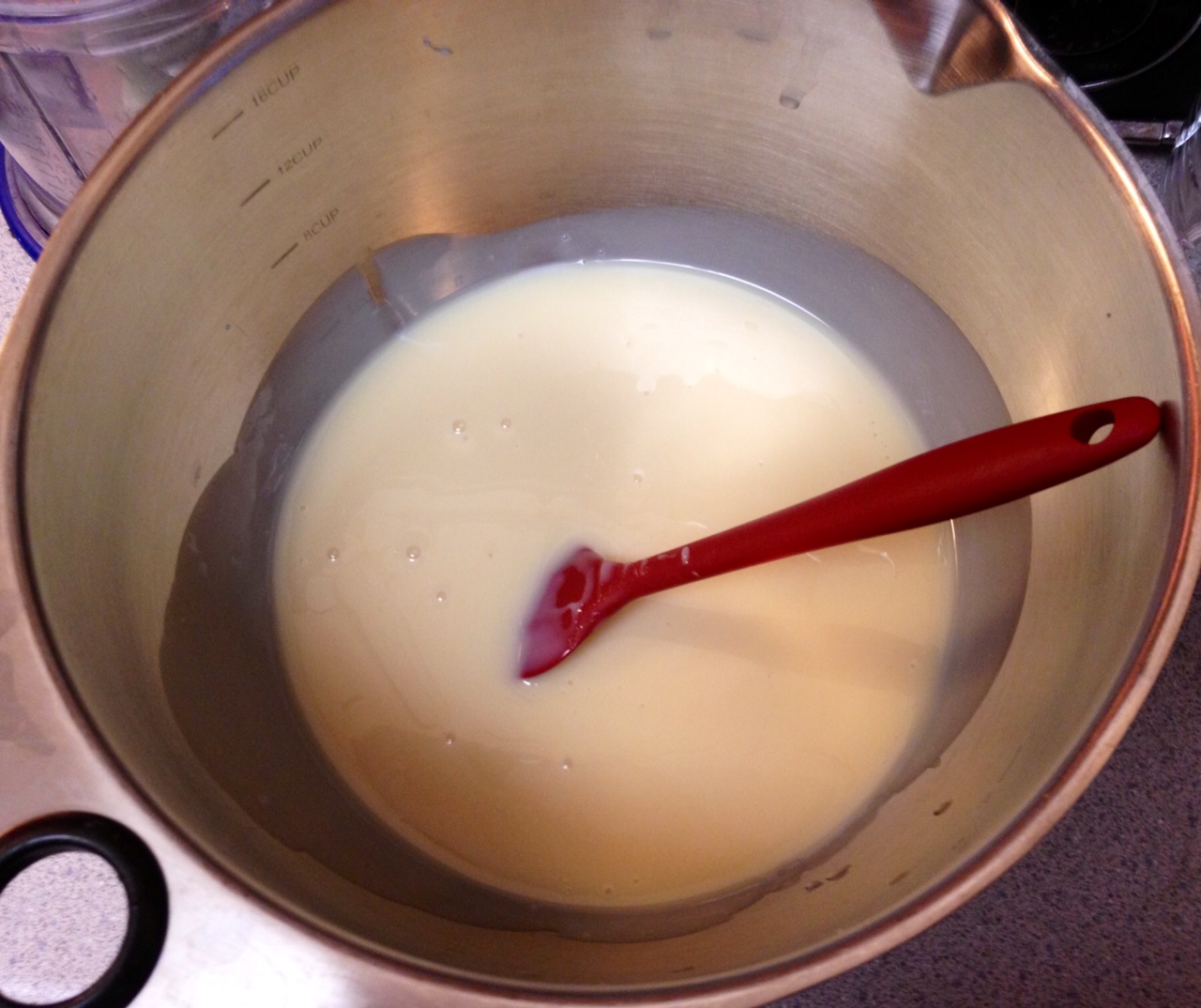 Add the cooled blueberry mixture and mix until smooth. Check out that gorgeous color!
Pour the mixture into the prepared graham cracker crust. Be sure to fill as closely to the top as possible. They will settle down a bit during baking.
Bake baby pies in preheated oven for 15 minutes. Remove from oven and let cool. Be sure to chill in the refrigerator before you serve as they taste best chilled. Garnish with lime slices and/or whipped cream and serve.