This recipe pushes all the right flavor buttons—lemon, garlic, herbs, and buttery shrimp with just a hint of heat. It comes together very quickly and is on the table in no time. This refreshing shrimp pasta is perfect for a date night in or for sharing with guests over a bottle of wine and some crusty garlic bread.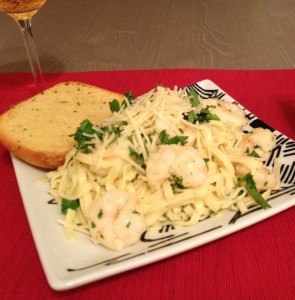 Lemon Shrimp Linguine
Serves 2
Ingredients:
9 ounces linguine
2 tablespoons olive oil
½ cup diced onion
4 garlic cloves, minced
4 tablespoons butter
1 pound uncooked medium shrimp, peeled, devained, and rinsed (If you don't have fresh then frozen is also totally fine. Just be sure it's thawed before adding.)
1 cup Italian parsley, roughly chopped
3 lemons, zested and juiced
1 teaspoon salt
½ teaspoon pepper
½ teaspoon red pepper flakes
1 cup freshly grated Parmesan cheese
Directions:
Bring a large pot of salted water to a boil. Add the linguine and cook until al dente. Drain pasta, reserving 1 cup of liquid.
In a skillet over medium-high heat, sauté onion and garlic in olive oil for several minutes, until softened. Add butter and ¾ cups of parsley and heat until  butter is melted.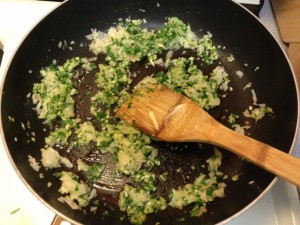 Add shrimp and sauté for 3-5 minutes or until shrimp is cooked.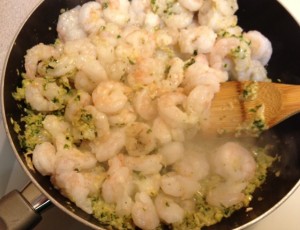 Add cooked pasta and pasta water and toss.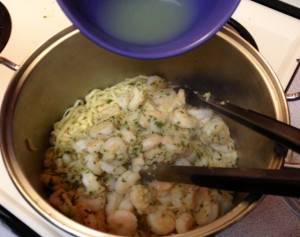 Add lemon juice and zest, salt, pepper, red pepper flakes, and ¾ cups of Parmesan cheese and toss until well incorporated.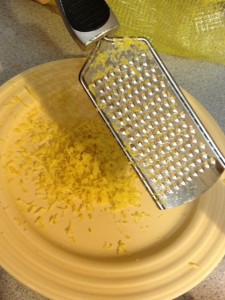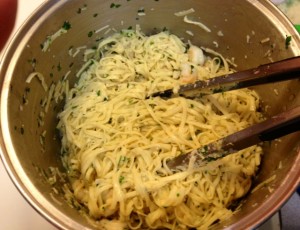 Serve onto two large plates and garnish with remaining parsley and Parmesan.