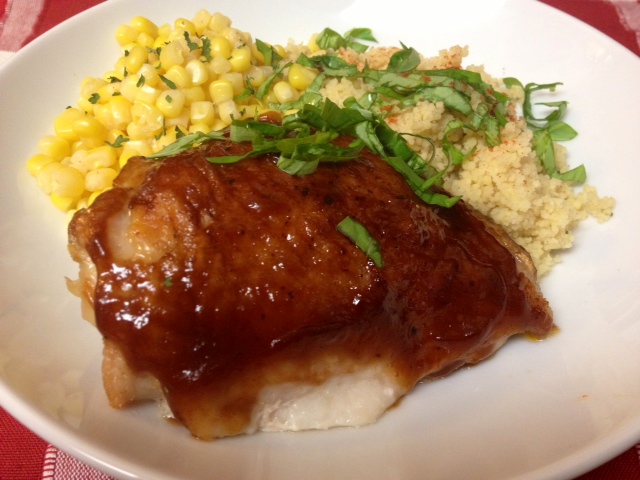 There's nothing quite like some finger-lickin' BBQ chicken for dinner. The only problem is when you don't want to worry about firing up the grill. No worries! This recipe packs all the flavor punches of a traditional grilled BBQ chicken into a simple baked version. We're talking 40 minutes from start to finish! The secret is cranking up the heat at the beginning to get that crispy skin, then smothering in your favorite sauce and dropping the heat. I love how quick and easy it is—perfect for a weekday meal. It's also one super economical family meal since you can use inexpensive leg quarters, drumsticks, or a whole chicken cut into pieces.
Easy Oven-Baked BBQ Chicken
Servings are for one whole chicken, cut into pieces but you can easily adjust portions.
4 pounds chicken pieces, with skin on
2 teaspoons garlic powder
2 teaspoons salt
1 teaspoon paprika
1 teaspoon pepper
1 bottle of good BBQ sauce
Directions:
1. Preheat oven to 450°F. Line a baking dish with aluminum foil and place a baking rack over it. Make sure the dish has a lip on it to catch the chicken drippings! Spray rack with cooking spray.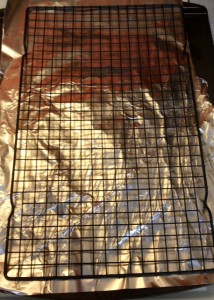 2. Clean chicken pieces and pat dry with paper towels. Arrange chicken pieces on the rack. Sprinkle with garlic powder, salt, pepper, and paprika.
3. Bake chicken for 35 minutes or until skin is crispy and internal temperature is 165°F. Remove chicken from oven and reduce oven temperature to 350°F.
4. Baste chicken with barbecue sauce and bake for 5 additional minutes.
5. Remove from oven and baste with more sauce. Allow chicken to cool sufficiently and dig in!