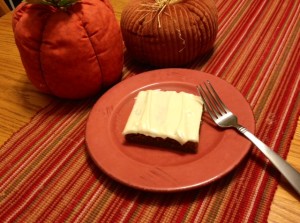 As soon as the air starts to get crisp and the leaves start to turn, I start dreaming of my favorite fall recipes; hearty soups and stews, apple cider, and wedges of these gloriously amazing pumpkin bars. What makes these bars extra special is that they a cross between a pumpkin cake and a pumpkin pie. These pumpkin bars are so good that they were once heroically saved during a fire that accidentally ignited while I was camping in Yellowstone National Park with friends. Everyone was scrambling to put out the fire but several of the guys screamed for us to save the pumpkin bars, something we still laugh about to this day. As the guys put it afterward, "Thankfully, no pumpkin bars were harmed in the fire." I hope you enjoy these as much as my family does.
Cream Cheese Pumpkin Bars
2 cups sugar
4 eggs
1 cup cinnamon applesauce
2 (15 ounce) cans pumpkin
1 teaspoon vanilla
2 cups flour
2 teaspoons baking powder
1 teaspoon baking soda
1 Tablespoon cinnamon
1 teaspoon nutmeg
1 teaspoon pumpkin pie spice
1/2 teaspoon ground cloves
1 teaspoon salt
Frosting:
8 oz. reduced fat cream cheese, softened
1 stick butter, softened
1 teaspoon vanilla
1 teaspoon lemon juice
3 cups powdered sugar
Instructions:
1. Preheat oven to 350°.
2. Beat the eggs and sugar together for several minutes until nicely whipped and creamy.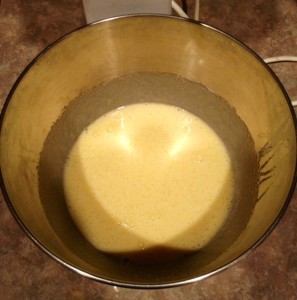 Add the applesauce, pumpkin, and vanilla and beat until well incorporated.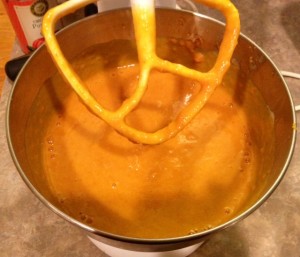 Gradually add the flour and the rest of the dry ingredients until well blended.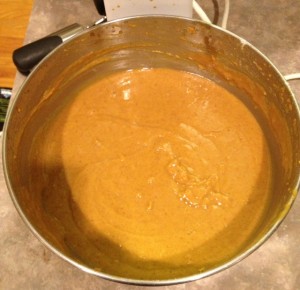 3. Pour batter into a greased jelly roll or sheet pan (15×10″).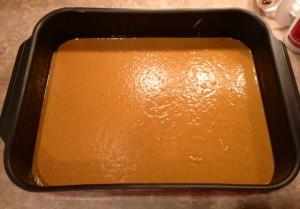 Bake for 20-25 minutes or until a fork comes out clean. If you don't have a jelly roll or sheet pan or you prefer thicker bars, you can also bake in a 9×13″ for 25-30 minutes.
***Allow bars to cool completely before frosting.***
4. Frosting: Whip together the cream cheese and butter. Add the vanilla and lemon juice. Gradually whip in the powdered sugar and beat until the mixture is a thick frosting.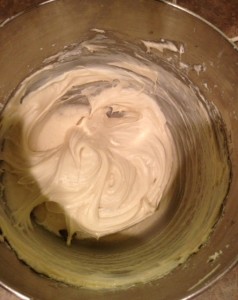 5. Frost the cooled bars and serve immediately. Enjoy!