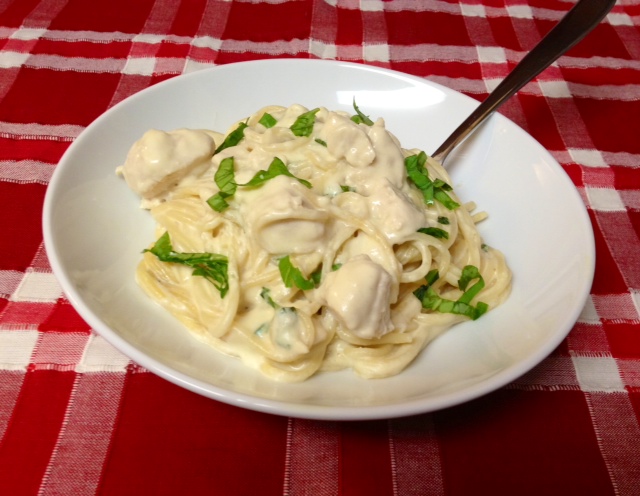 This Chicken Alfredo takes the traditional recipe but swaps out the heavy cream with cream cheese, which makes it much easier to prepare at home but, in my opinion, also makes for a richer and creamier sauce. With just a few ingredients needed, this is a great recipe to plan for a weekday meal or last-minute craving. Bonus: It takes less than 30 minutes! 
Easy Chicken Alfredo
Makes 4 Servings
1 tablespoon extra virgin olive oil

1 pound boneless, skinless chicken breasts, cubed

1/2 cup butter
8 ounces cream cheese, softened
2 cups milk
4 cloves garlic, minced
1 cup Parmesan cheese
Ground black pepper to taste
1/2 pound of fettuccini, linguine, or spaghetti cooked to al dente (prepare while cooking your sauce)
*Fresh basil or parsley (Optional for garnishing)
Directions: 
1. In a pan on medium-high heat, sauté chicken in olive oil until no longer pink. Set aside.

2. Using the same pan, melt butter on medium heat. Add the cream cheese and whisk together. Don't worry if it looks lumpy or watery.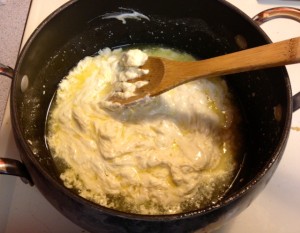 3. Add the milk and garlic and whisk well, making sure there aren't any lumps for 2-3 minutes.
4. Whisk in Parmesan cheese and black pepper. Sauce will thicken quickly so once you reach desired thickness (just a few minutes), remove from heat.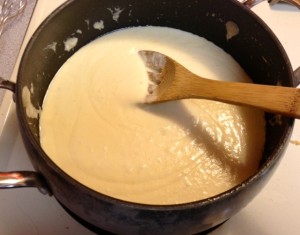 5. Add chicken and stir to combine. I also add in fresh basil as well for a little color but that's optional.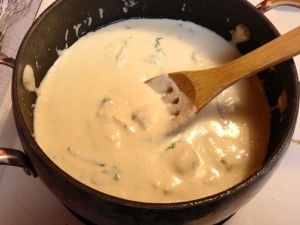 6. Toss chicken Alfredo sauce with cooked al dente pasta, garnish with optional parsley or basil and serve.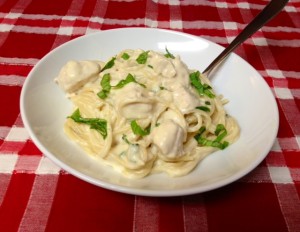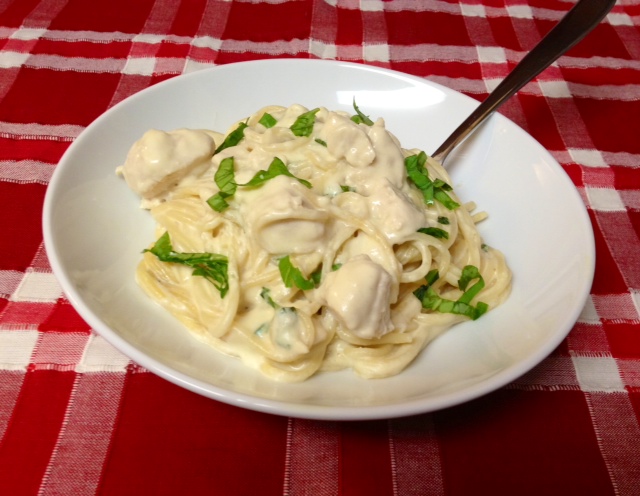 See Also:
Easy Chicken Parmesan
Pizzeria Garlic Knots