I love TexMex and try to make it a TexMex night at least once a week. Chicken Tostadas are super tasty and a quick and easy dinner option. Paired with a guacamole salad or fiesta rice, a flavor-packed TexMex dinner can be on your table in 30 minutes or less! I always make extra of this tasty filling to have for lunch the next day, wrapped up in a burrito or as a taco salad.
Chicken Tostadas
Makes 12 chicken tostadas
Ingredients:
2 tablespoons olive oil
8 ounces of boneless, skinless chicken, cut into bite-sized pieces
1 small onion, diced
4 garlic cloves, minced
1 cup chunky salsa
1/2 packet taco seasoning
1 16 ounce can refried beans
12 tostada shells
1 large tomato, diced
8 ounces Mexican blend shredded cheese
8 ounces sour cream
1 jalapeño, diced optional
Directions:
Add olive oil to a skillet over medium-high heat and sauté chicken and onion for 2-3 minutes or until chicken is mostly cooked but still a little pink.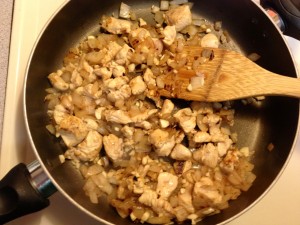 Stir in garlic cloves, salsa, and taco seasoning and cook for an additional 5 minutes to finish cooking the chicken and for the sauce to thicken.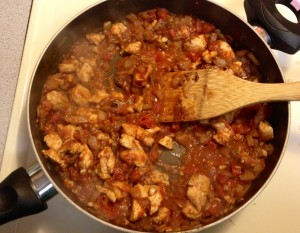 Remove from heat.
In a microwave-safe bowl, heat the refried beans.
To assemble tostadas, spread a thin layer of beans on a tostada shell.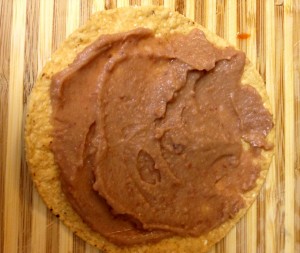 Add a few spoonfuls of the chicken mixture.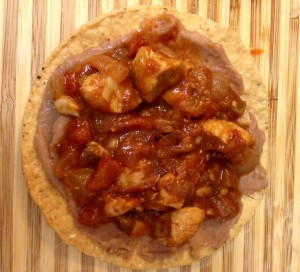 Finish by topping with cheese, tomato, sour cream, and jalapeño. So easy and so yummy!