Whether it's pot roast, spicy meatballs, chili, or even chocolate pudding, the crock pot does just about everything. I use it at least once a week and will be forever grateful to my Mother for giving me my first crock pot when I graduated from college. Granted, there have been a few failures–usually due to forgetting I had something in the crock pot and arriving a few hours later than planned to a pot of mush–but there have been so many more delicious successes. So today's post is a fun tribute to the crock pot and all of the yummy things you can do with it. Before I get started, I get this question a lot so I'll go ahead and answer it now: What crock pot do I personally use and why? I have the Hamilton Beach Set 'n Forget 6-Quart Programmable Slow Cooker.
I've owned a couple over the years but this is my favorite for a couple of reasons. 1) It has little clamps so I can seal down the lid and not worry about sloshing if I'm transporting food in my car. Been there, done that, and it's no fun cleaning chili out of the floor of your car in the freezing cold. 2) It's programmable so for recipes that call for 8 hours of cooking time it means I don't have to rush home because the timer setting just switches to WARM when it's done. 3) It has a meat thermometer/probe so you can set the crock pot to switch to warm as soon as it reaches a certain internal temp. I actually first gave this crock pot to my Mom as a present but was so impressed by it that I scooped one up for myself.
Onward we go to 33 amazing recipes!
Soups:
Copycat Panera Bread Broccoli Cheese Soup
Recipe: https://missbutterbean.com/copy-cat-panera-bread-crock-pot-broccoli-cheddar-soup/
Slow Cooker Chicken Noodle Soup
Recipe: http://www.food.com/recipe/slow-cooker-chicken-noodle-soup-198707
Recipe: http://busycooks.about.com/od/hotsouprecipes/r/crockpotchili.htm
Source: http://www.tasteofhome.com/recipes/white-bean-chicken-chili
Recipe: http://allrecipes.com/Recipe/Slow-Cooker-Chicken-and-Dumplings/Detail.aspx?evt19=1
Main Dishes:
Recipe: http://allrecipes.com/Recipe/Slow-Cooker-Pulled-Pork/Detail.aspx?event8=1&prop24=SR_Title&e11=slow%20cooker&e8=Quick%20Search&event10=1&e7=Home%20Page
Recipe: http://allrecipes.com/Recipe/Slow-Cooker-Carnitas/Detail.aspx?event8=1&prop24=SR_Title&e11=slow%20cooker&e8=Quick%20Search&event10=1&e7=Home%20Page
Crock Pot Lemon Garlic Chicken
Recipe: http://www.foodnetwork.com/recipes/kathleen-daelemans/slow-cooker-lemon-garlic-chicken-recipe/index.html
4 Ingredient Balsamic Pot Roast
Recipe: https://missbutterbean.com/4-ingredient-crock-pot-balsamic-pot-roast/
Recipe: http://allrecipes.com/Recipe/Slow-Cooker-Pepper-Steak/Detail.aspx?evt19=1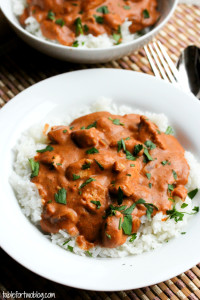 Recipe: http://www.tablefortwoblog.com/2012/10/19/chicken-tikka-masala-crockpot/#.UqigJcRDuM0
Source: http://allrecipes.com/Recipe/Easy-Slow-Cooker-French-Dip/Detail.aspx?evt19=1
Crockpot Brown Sugar Balsamic Glazed Pork Tenderloin
Recipe: http://laurassweetspot.com/2013/06/12/crockpot-brown-sugar-balsamic-glazed-pork-tenderloin/
Recipe: http://www.southernplate.com/2013/10/slow-cooker-turkey-breast-my-little-thanksgiving.html
Recipe: http://www.raininghotcoupons.com/crock-pot-chicken-fettuccine-alfredo-recipe/
Recipe: http://www.tasteofhome.com/recipes/au-gratin-garlic-potatoes
Recipe: http://wannabite.com/crockpot-buffalo-chicken-recipe/
Recipe: http://www.bettycrocker.com/recipes/slow-cooker-lasagna/23546794-7262-47be-9ca4-e12c900399a1
Slow Cooker Italian Beef for Sandwiches
Recipe: http://allrecipes.com/Recipe/Slow-Cooker-Italian-Beef-for-Sandwiches/Detail.aspx?evt19=1
Slow Cooker Sweet and Sour Chicken
Recipe: http://www.bettycrocker.com/recipes/slow-cooker-sweet-and-sour-chicken/c91a2eff-3da0-4dec-842e-92a672b67075
Sides & Appetizers: 
Recipe: http://thestir.cafemom.com/food_party/149688/the_ultimate_crock_pot_mac
Recipe: http://www.garnishwithlemon.com/2013/10/28/crock-pot-baked-potatoes/
Slow Cooker Cheesy Bacon Ranch Potatoes
Recipe: http://therecipecritic.com/2013/09/slow-cooker-cheesy-bacon-ranch-potatoes/
Recipe: http://www.tammileetips.com/2013/10/crock-pot-bourbon-lil-smokies-hillshire-farms-litl-smokies/
Recipe: http://www.tammileetips.com/2013/11/crock-pot-green-bean-casserole/
Crock Pot Sweet & Sour Meatballs
http://www.livingwellspendingless.com/2013/07/17/sweet-sour-crockpot-meatballs-recipe/
Crock Pot Au Gratin Garlic Potatoes
Recipe: http://www.tasteofhome.com/recipes/au-gratin-garlic-potatoes
Desserts: 
Crock Pot Apple Betty with Almond Cream
Recipe: http://www.tasteofhome.com/recipes/apple-betty-with-almond-cream
Slow Cooker Pineapple Upside Down Cake
Recipe: http://www.bettycrocker.com/recipes/slow-cooker-pineapple-upside-down-cake/f4a52245-95d2-403d-9d8b-320d6b9f485e
Slow Cooker Chocolate Lava Cake
Recipe: http://eclecticrecipes.com/slow-cooker-chocolate-lava-cake
Slow Cooker Turtle Upside-Down Cake
Recipe: http://www.tablespoon.com/recipes/slow-cooker-turtle-upside-down-cake/44f373e8-7467-4bbd-9e2c-eb74eb37cd4e
Recipe: http://www.mrshappyhomemaker.com/2010/12/creamy-crockpot-hot-cocoa-best-ever/